Mixed Cases & Gift Packs
Give your loved ones the gift of fashionable merchandise and a variety of beers. As my grandad used to say, variety is a spicy magazine. Or something. You can even use them as prizes during your annual Christmas game of Bullseye.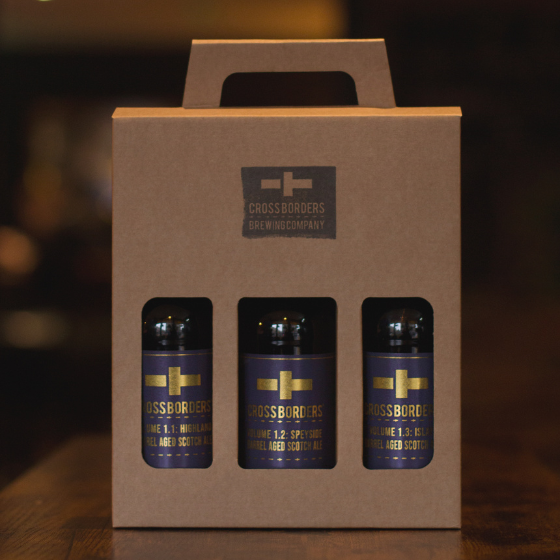 We are very, very excited to be bringing you the first three bottles in our barrel aged series! For volume one of what we plan to be a semi-regular se...
view details
View details
Choose either 12 or 24 cans of our multi-award winning core range of beers from Cross Borders. 3 or 6 of each beer style. All delicious.Braw- 4.5% Haz...
view details
View details
A mixed case of the two Brawest beers around. An equal number of cans of each of our award winning Braw and Wee Braw. Everything you need for a braw t...
view details
View details